Paintings for sale 9.
France, & U.K. 2019
For details or further interest in any of the works below please contact me via email.
Mixed artwork winter 2019
Artwork for my summer exhibition in Argenton sur Creuse 2019
Cafe scenes produced winter 2019 for French summer exhibitions.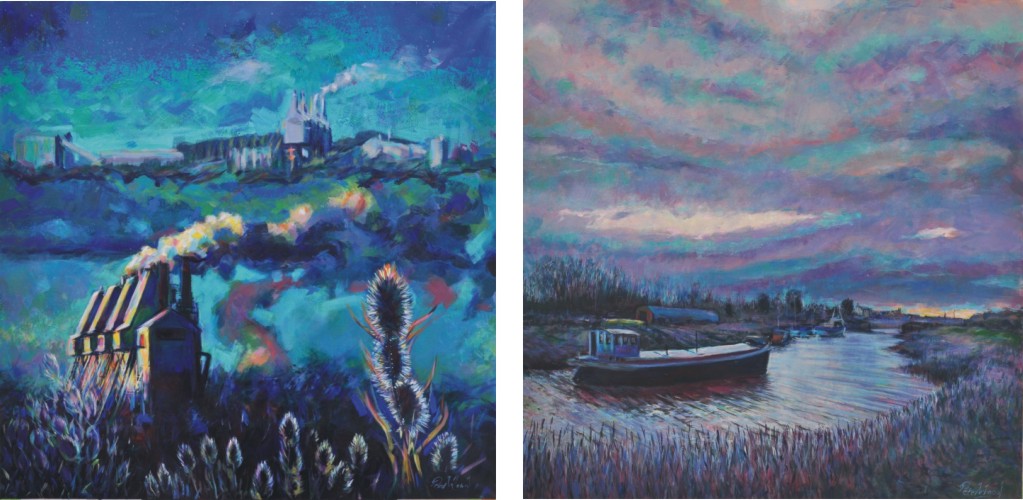 Industry in nature series - Barnetby, Lincs. ------ Barrow Haven, Lincs. 36"x 36"
Horkstow Church, Lincs and View over the Humber Bridge. 24" x 30"

Seasonal tone poems - Triptych - Acrylics - app. 63 "
Working the dogs - Lincolnshire - Acrylics